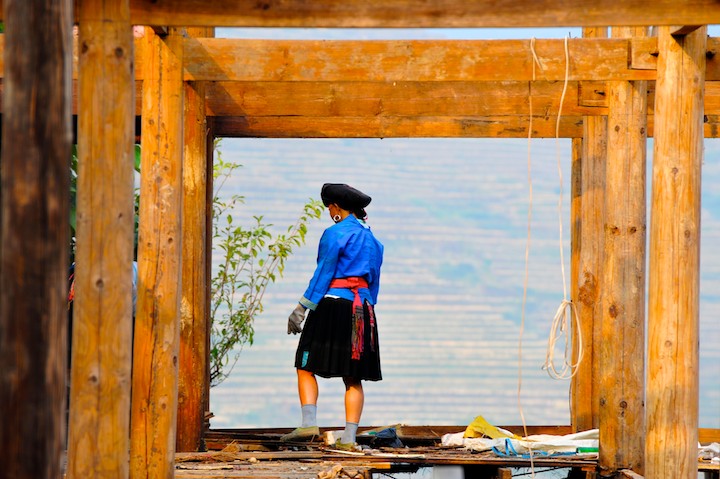 People of northern and southern China: Shanxi, Guangxi, Yunnan. Locals & tourists
China has undergone in the past 15 years a "never seen before" transformation, an economic revolution 60years after Mao's cultural revolution. The pace is not slowing down. From world manufacture, it has become much more. 2009 biggest car market, 2010 world second economy, etc. Chinese people get rich and richer, Chinese people consume more and more... at least for some of them: the great miracle of economical boom, and its counterpart. [...]
The new economic generation is also a new tourist generation. They travel, all over the world, and all over China. That's when the gap closes, for a moment. The new generation travels eagerly to discover the beautiful and enigmatic provinces of inner China, and ends up at the same place as the left over. Suddently, the 2 world rejoins...